Transformation, wellness, and connection are at your beck and call! Our Paradise Series hot tubs are the perfect blend of practical and premium, featuring subtle wood grain and metallic accents for a modern twist on a classic spa design. Every model is ready to use with the FreshWater Salt System for longer lasting, natural feeling water.
Seats & Jets
Deep seats and a spacious interior help you enjoy the rejuvenating jet action on your back, thighs, calves and feet.
Hot Tub Circuit Therapy®
Each Paradise Series spa has between four and six Hot Tub Circuit Therapy® stations. Rotate through the circuit or just concentrate on the areas that need the most attention. In just 20 minutes, you'll emerge transformed.
FreshWater® Salt System
The FreshWater® Salt System creates longer-lasting, natural-feeling water with very little effort on your part. It's the Simpler, Cleaner, Fresher Way to Hot Tub.™
EcoTech® Cabinet
Subtle wood grain and metallic accents combine for a modern twist on a classic spa design. Available in three contemporary colors with specially chosen metallic accents, you can coordinate your spa with your house, patio, or whatever you wish.
Digital Control Panel
Easily control jets, lighting, optional wireless sound system and optional FreshWater Salt System with the digital control panel.
Lighting
The Caldera Points of Light System casts a reflective glow throughout the footwell, interior and water edge of your spa. Set it to the color of your choice or to reveal a slowly rotating display of all six colors.
Entertainment
Music-ready Paradise models include sleek speakers thoughtfully placed on the spa shell that can be paired with our Bluetooth® wireless sound system. You can also enjoy live TV and streaming video in your spa with the optional 22" 1080P wireless monitor with anti-glare screen and optional vinyl cover.
Energy Efficiency
In addition to all the energy saving features built into every Caldera spa, the Paradise Series features an EnergyPro® circulation pump that saves you money by operating at a very low wattage to filter water. Heater use is reduced, because the energy used to operate the pump is transferred back to the water as heat.
See How Our Hot Tubs Complement Your Space.
With Vision™ AR by Caldera Spas you can see any of our hot tubs in 3D, try out different color schemes, and easily position them in your space.
We purchased a Caldera Seychelles spa … It has been a life changer. My wife and I use it 3-4 times a week, and it has a been a wonderful way to wake up with a cup of coffee on the weekend, or to relax in at the end of the work day … I feel like I am on a mini vacation … I have no regrets about this purchase.
We have been contemplating buying a spa for a good while! Finally made the purchase and it was installed in early February! We have so enjoyed using it … Highly recommend anyone looking for good customer service and a great spa!
I'm extremely happy with our purchase of the Makena. Setup was a breeze and the FreshWater Salt System is super simple to use … whether we start our day with a coffee in the morning, or at night to end the day, we're looking forward to making our hot tub part of our everyday lives.
This model is the perfect spa when downsizing. This is our 5th spa, second Caldera, and is so far the easiest to maintain. The salt water system is so efficient we hardly use any additional chemicals. The size is easy for getting in and out of as we age.
It pays to get the higher quality adjustable jets and longer warranty of the Paradise Series spas. Very happy with the Martinique model we purchased … when I'm not in it after a long day at work, I find my grown kids are in it! Glad it's being put to good use!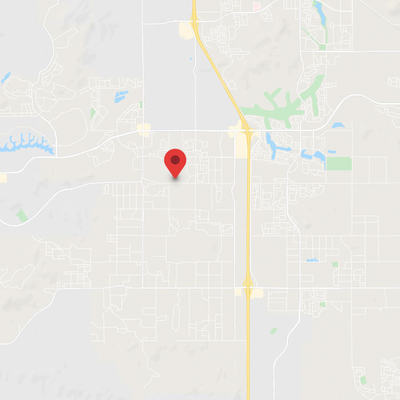 Count on your local Caldera Spas dealer to help make your experience easy and enjoyable.